Mark and his Team will give you the finest professional service available. They have built that promise, plus a commitment to the highest ethical standards, into their Mission Statement. In terms of annual sales, they are ranked in the TOP 10 of all RE/MAX agents in New Mexico and Mark is a former Board of Realtors "Rookie of the Year". They have sold over 1,000 homes, income producing properties, and parcels of land ... and are happy to provide you with the names and numbers of their many satisfied clients.
M A R K B O I T A N O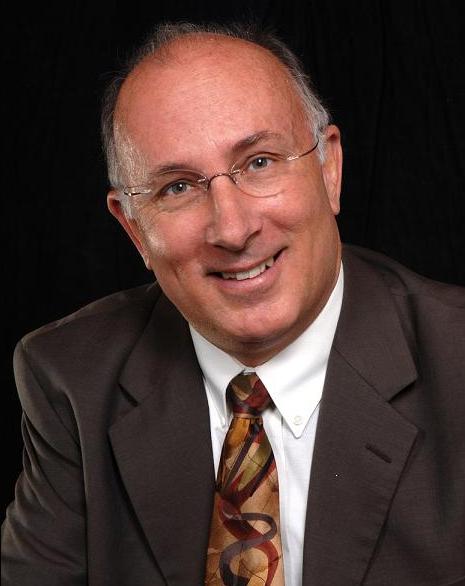 While in his 20's Mark served as a lay missionary for his church, spending much of his time working with youth and single-parent families in the inner cities of various Southern States. Mark moved to Albuquerque in 1983. In 1987, as a member of the Albuquerque Bicentennial Diamond Jubilee Committee, Mark organized a number of state-wide conferences and "Freedom Parties" in celebration of the 200-year anniversary of American Liberty and the 75-years of New Mexico Statehood. In 1989 he began the Luncheon Roundtable, a monthly forum that brings together community leaders to discuss issues and fashion solutions to local and statewide problems. Mark co-founded Friends to Friends, Inc., a group that was started after the downfall of the Soviet Union in 1991, to build bonds with our former adversaries and help families that were negatively impacted by the Chernobyl tragedy. In February, 1991 Mark organized the "Support The Troops" Rally - which was attended by more than 3,000 people - at the Albuquerque Civic Plaza to back the New Mexicans serving in Operation Desert Storm. From 1990-1992 he served as a Job Mentor for the Albuquerque Business Education Compact. In 1995 Mark started the annual "N.M. Parents' of the Year" event which honors exemplary couples statewide.
From 1997-2012 Mark served as a State Senator in the New Mexico State Senate. While serving in the legislature Mark served as the Ranking Member on the Senate Corporations and Transportation and Public Affairs Committees, as well as the Legislative Education Study, Tax Policy and Revenue Stabilization and Mortgage Finance Authority Committees.
A strong advocate of more parental choice in schools, Mark helped write and was the primary sponsor of the 1999 Charter School Act which gives flexibility in governance, budgeting and innovation to public charter schools. Sen. Boitano also passed legislation to increase math and science graduation requirements and introduced bills giving tax credits to individuals who contribute to scholarship organizations.
Mark introduced legislation to create property tax fairness and ending tax lightning, reasonable licensing requirements for mortgage lenders, and requiring cities to provide flexible zoning for multi-generational households. In 2005 he passed legislation to open the state senate to web casting. One of the bills he's most proud of required the taxpayers to be thanked prominently on every plaque or memorial honoring the elected officials who procured the funding.
Mark co-chaired the Governor's Summits on Marriage, Parenting and Family Strengthening in 2000 and 2002, which brought important stakeholders together to discuss ways to create family-friendly policies. Sen. Boitano introduced measures to create family strengthening programs for TANF recipients, to make pre-marital training a requirement of marriage licensing and to reform unilateral no-fault divorce. In 2003, Mark was honored by the N.M. Association for Marriage and Family Therapy as a recipient of the Distinguished Contribution to N.M. Families Award, in 2009 by the Healthy Marriages Coalition and in 2012 by the N.M. Coalition for Healthy Families for his support of family strengthening programs.
Mark has been honored by the Albuquerque Chamber of Commerce with a "Leader Award" for his work with Charter Schools and for his work on Education Reform. The N.M. Coalition of Charter Schools honored Sen. Boitano in 2001 and 2003 for his leadership in the charter school movement and in 2011 he was honored by the National Alliance for Public Charter Schools as a "Champion for Charters," along with Mayor Villaraigosa of Los Angeles. Presently, he is the president of the governing board for New Mexico Connections Academy, the first statewide virtual charter school in New Mexico. The Association of Commerce & Industry recognized him on multiple occasions as a "Business Star" for his business friendly voting record and gave him the "Budget Bulldog" Award in 2010. Mark is a frequent panelist on KNME's New Mexico in Focus and contributor to the editorial page of the Albuquerque Journal.
Mark is a graduate of Bellarmine College Preparatory in San Jose, CA and, after attending 5 colleges and universities over a period of 13 years, was able to muster a B.S. in Political Science, with a minor in Sociology, from Regents College. He and his wife Cory have 4 beautiful children, aged 20-26.
E L Y S É S C H N O R R
An Albuquerque native, Elysé graduated from Southwest Secondary High School and University of New Mexico's Anderson School of Business with a degree in Marketing. As Buyer Specialist for the Boitano Team, Elysé is committed to providing our clients with the finest professional service available through a no-pressure, individualized approach to finding their perfect home.
Elysé's hobbies include rock climbing, hiking, cooking, and training her Golden Retriever. She brings years of experience in business development, banking, and outstanding customer service to our team. Elysé is passionate about serving the enchanting New Mexico community.
D A N I E L L I M
Daniel is the Transaction & Client Care Manager for the Boitano Team. Part of the Team since 2016, Daniel is very personable and will go out of his way to help others - plus he brings a tremendous amount of patience to the process! When managing each closing transaction, it's important to know that Daniel is well organized and a stickler for details. His responsibilities include working with our title and mortgage partners to generate title work, surveys, flood zone certifications, loan progress reports and appraisals. Daniel also orders all the inspections and manages the repairs, then generates written update reports to keep our clients appraised on the progress of their closing. Always, Daniel's goal is to provide excellent customer service so each client has an enjoyable, pressure-free experience through the entire process.
Daniel graduated from the University of Bridgeport with a Bachelor's degree in International Political Economy and Diplomacy with a minor in Finance and Modern Languages. Throughout his career, he has acquired years of experience in Finance, Law, Politics, and Management. His hobbies and interests include reading, traveling, sports, and community involvement. Daniel is committed to providing our clients with the finest professional service available. Daniel is fluent in Spanish, Portuguese, Chinese and speaks a little Korean.